Tangerina: TW: Rape →
coleytangerina: Below is the complaint by Wellington Rape Crisis staff to Stuff regarding this article on the horrific rape of a 15 year old girl in Hamilton. Dear Belinda Feek and stuff.co.nz, I am writing on behalf of Wellington Rape Crisis to complain about your article 'Rapist Pair Show No…
Tangerina: This is no country for women →
coleytangerina: Today one of Wellington's most vital and underappreciated services, Wellington Rape Crisis, announced that they will be reducing their service by a day per week. They simply cannot keep up with the demand for their services without adequate funding, and they are uncertain of their future due…
Fuck yeah, feminists!: This is truly terrible and... →
cheshirecat1003: How does something as beautiful as this Get turned into this? This is truly heart breaking to those who know these men (they're my Uncle's best friends). No one has the right to STEAL private pictures, that are copyright protected by the photographer, and…
Jumping through hoops to get an abortion in New... →
Take abortion out of the Crimes Act!
Diane Revoluta: Something is rotten in the state... →
dianerevoluta: Yesterday, somewhere between 2000-5000 people marched in Wellington against the government's plans to partially sell state assets. This followed a similar sized march in Auckland last weekend and a week-long hikoi starting in Cape Reinga. After last year's record low voter turn out, it would…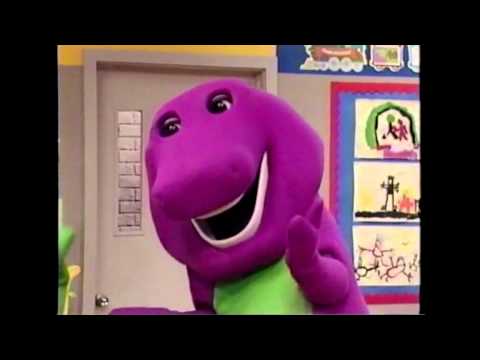 "I'd like to raise both of my middle fingers to him and anyone who thinks..."
– M.I.A. (via janejacqueline)
Woman: Can I have birth control?
Government: No.
Woman: I got pregnant because I didn't have birth control and I don't want the fetus. Can I have an abortion?
Government: No.
Woman: I gave birth to my child but since I wasn't expecting it, I can't afford daycare. Can I have help paying for it?
Government: No.
Woman: Well, why can't I have birth control?
Government: Because. Sex isn't for recreation.
Woman: It can help regulate my period and benefit me in other ways.
Government: Too bad.
Man: For no reason other than for recreational sex, may I have birth control?
Government: Do you have a penis?
Man: YES, YES I DO!!
Government: WELL HOWDY, VALID CITIZEN. You can buy condoms by the dozens. Here, here's a pack of special condom for "His Pleasure." Oooh, these come in different colours and flavours. Here, try these. They have ribs on them. And this one glows in the dark!! LOL OMG DICK LIGHTSABER!!
Government: But seriously, you're a man. You can do what ever you want.
Woman: But-
Government: Shut up, you sinning, freeloading hussy.
"Start out perfect and don't change a thing. Always accentuate your best features..."
– Miss Piggy (via lavender-labia)
Diane Revoluta: A response to Paul Holmes →
dianerevoluta: My rewrite of Paul Holmes' article entitled 'Waitangi Day a complete waste: It's time to cancel our repugnant national holiday', featured on the New Zealand Hearld website, 11th February 2012. Waitangi Day produced its usual hatred, rudeness, and violence against a clearly elected Prime…
"The actual day of Waitangi Day is actually a very peaceful day, a family day...."
– There Stuff.co.nz, I fixed it for you. (via coleytangerina)
Lavender-Labia: People you will meet in... →
Mr "Welcome to the real world". Sexism happens. Always has, always will. Might as well suck it up and deal with it. Try to change society? What are you, mad? I don't like it either, sunshine, but just be good and don't make a fuss. Mr "Oh my god calm down it was a joke". Everyone knows if…
Lavender-Labia: saynathespiffy:... →
saynathespiffy: daskannnichtsein: Whenever Anti-Choicers say that having sex means you agree to pregnancy or that you shouldn't have sex unless you're ready to get pregnant… They become the literal epitome of anti-choice. And I just sorta side-eye and go "how many of you fuckers…
Lavender-Labia: Further to my 'how to apologise'... →
lavender-labia: Further to my 'how to apologise' post, I would like to share an example of a terrible apology in action, courtesy of our friends at Libra. Libra regrets any offence taken to our recent tampon advertisement. It was never intended to upset or offend anyone. Independent research was…
Abortion doesn't cause breast cancer. But you know... →
propaganda-for-life: Epidemiologic Findings Early age at first term birth is related to lifetime decrease in breast cancer risk. (1) Increasing parity is associated with a long-term risk reduction, even when controlling for age at first birth. (1) The additional long-term protective effect of young age at subsequent term pregnancies is not as strong as for the first term pregnancy. (1)  A...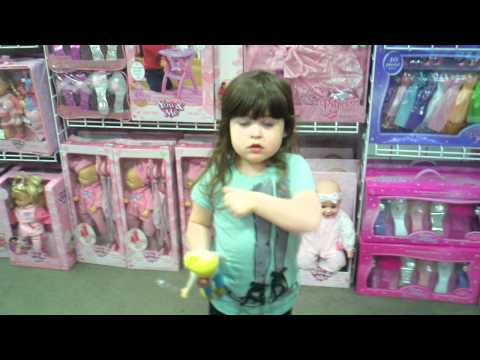 "It's the time of year where we celebrate the birth of a Jewish man of color,..."
– Unknown (via lavender-labia)
Tangerina: You might be laughing, but I'm scared... →
coleytangerina: Trigger warning for misogyny, sexual violence, homophobia and transphobic slurs. Firstly, I just want to acknowledge that there have been many amazing blogs, both pre and post-election about the bigoted politics of John Banks and other politicians in Aotearoa. It's amazing to share…
Lavender-Labia: fuckyeahchoice: Well, first we... →
lavender-labia: fuckyeahchoice: Well, first we have to touch on how 'partial-birth abortion' is just a make believe scare tactic term anti-choicers use when they mean 'Intact dilation and extraction' (IDX) and also that these are already a teeny tiny number (.17% in 2000, Guttmacher) of abortions in the…
Fuck you, Hell Pizza
picklemethis: I stopped giving Hells my business after the "devil girl deep throating a churro" poster campaign. Good to know they're continually reaffirming the idea they're a pack of ignorant, hate-filled, douchebro, bigoted assholes. No, Hell, it's not a joke. No, Hell, I won't lighten up.